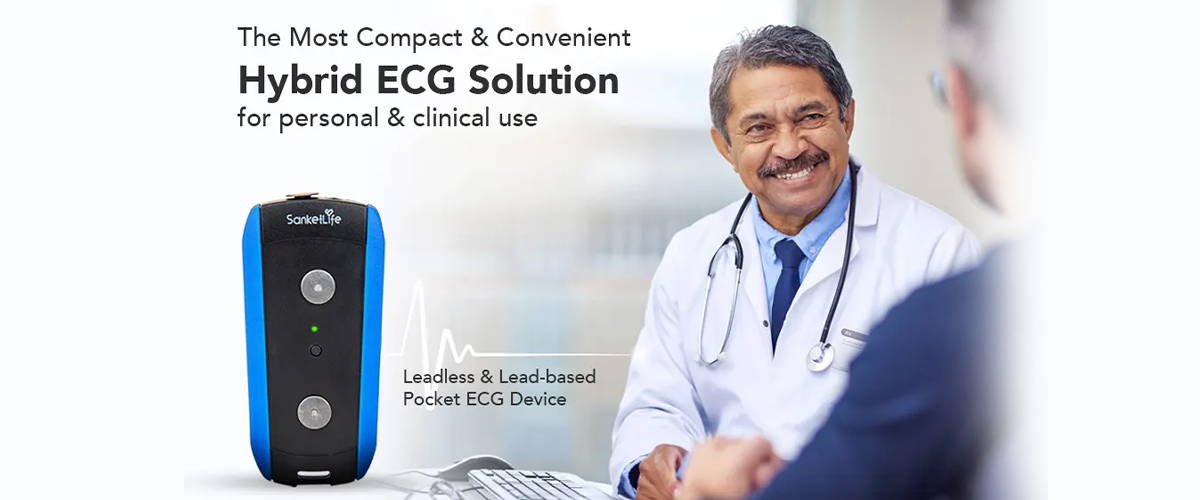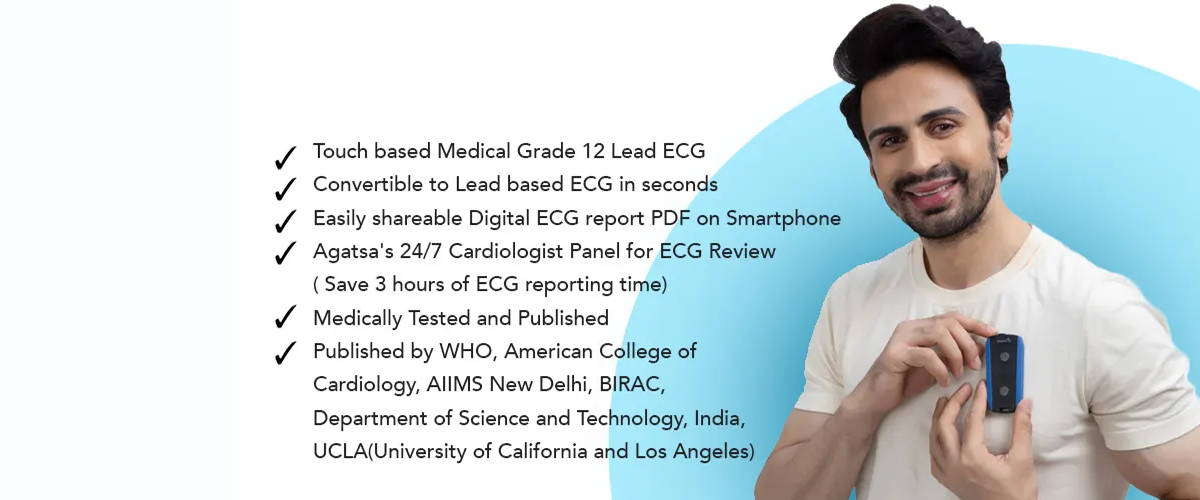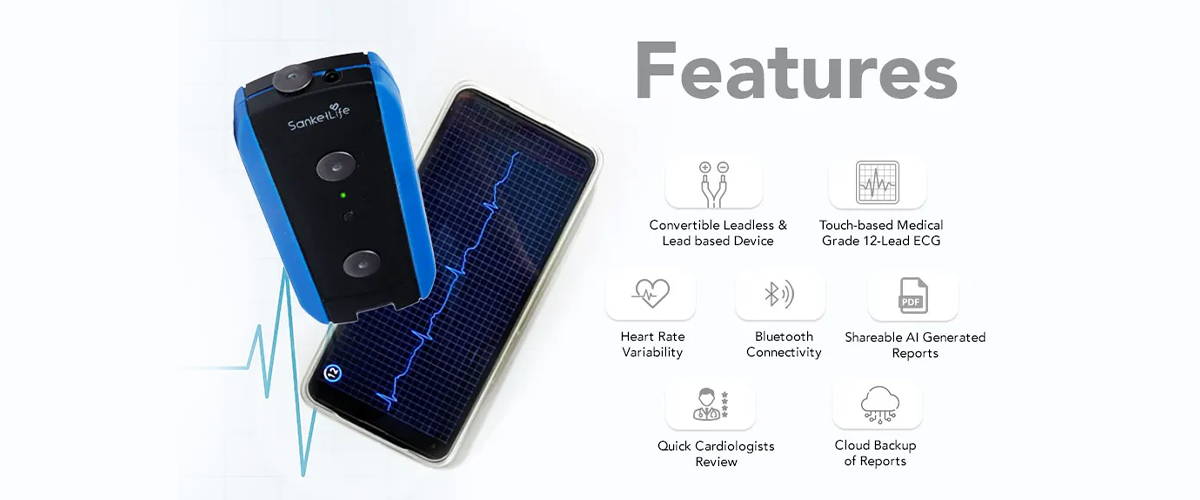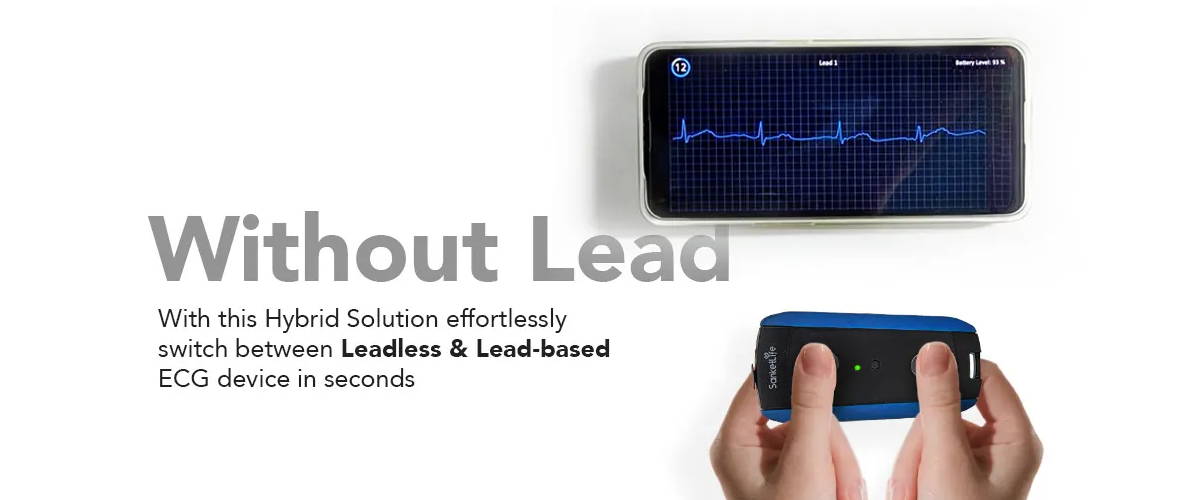 whAT MAKES sANKETlIFE pRO+ BEST diy pocket ecg?

Effortlessly switch between leadless & lead-based ECG device within seconds

Get shareable detailed PDF reports with rhythm interpretation & PQRST Analysis in just 3 to 4 minutes
Compatible with Android/iOS
Works seamlessly with both Android & iOS devices making it accessible to all

Connect wirelessly via Bluetooth ensuring hassle-free data transmission between the device & your smartphone

Compact enough to be carried anywhere without any hassle

Cloud backup to secure ECG records for easy access whenever needed
HOW TO RECORD AN ECG WITH SANKETLIFE PRO+
Connect SanketLife Device To Your Smartphone
Select ECG from the menu & start taking ECG by touch
Get Shareable PDF Report in minutes
Now take ECG with SanketLife-The World's First Touch based DIY Pocket ECG anytime, anywhere!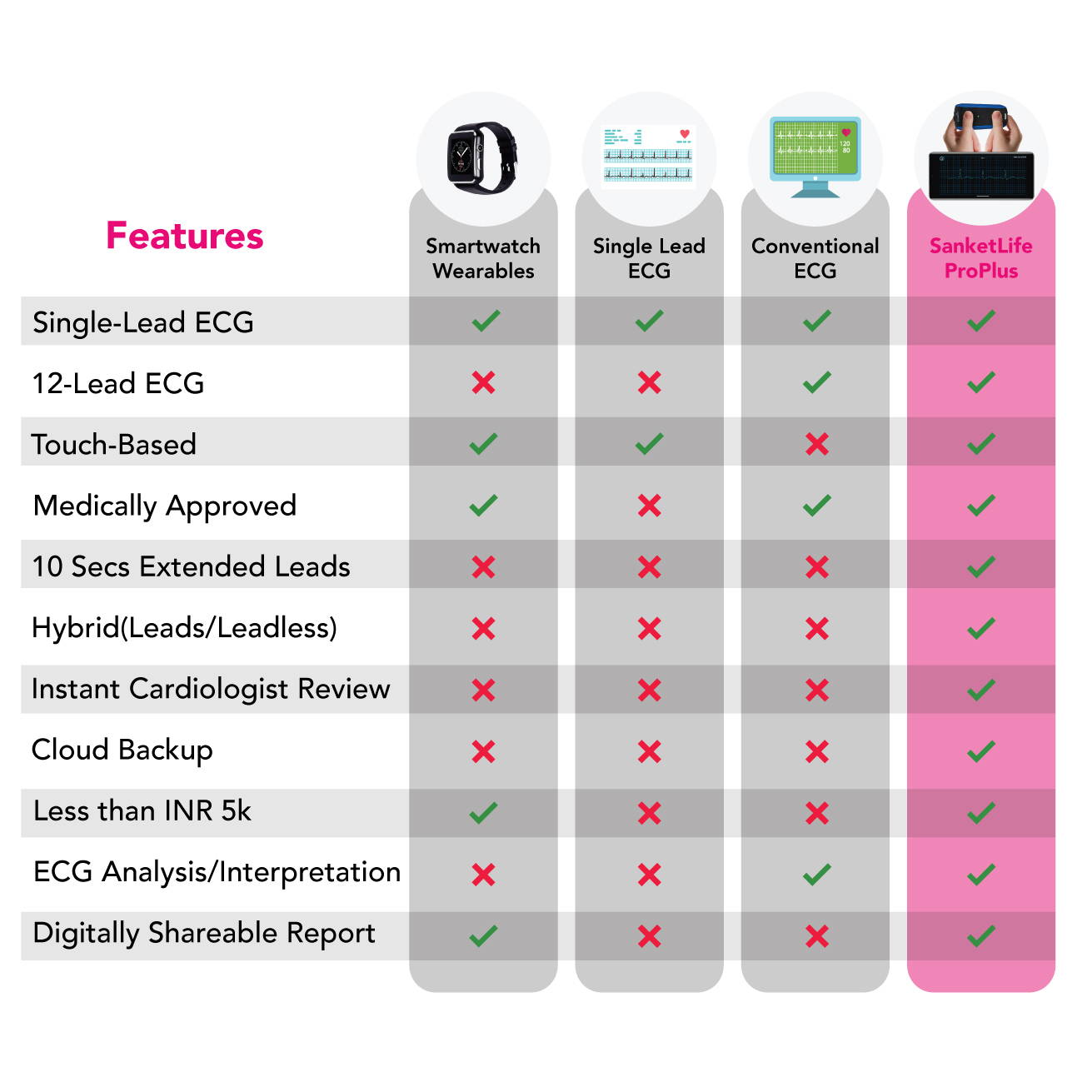 What Our Customers Are Saying
"I am a doctor by profession and i bought this for home purpose, its very simple to operate and gives accurate reading nearly equal to the regular ECG machine, there is option of taking doctor's review, It's amazing technology put in a small device. Amazing work done by Sanketlife team. I would recommend everyone who wants to have an affordable, handy yet accurate ECG machine at home for elderly family members."
"It is really wonderful how SanketLife is caring about the client.(Ms Monisa) and Agatsa team are extremely helpful and deserve highest appreciation. For the first time to get in touch with the customer care is however not so easy in every company. With such attentive and service minded people Monisa, Ashish and
Ahmed there is no limit to success for SanketLife.."
"I am Happy with the ECG
device, I was properly trained
on call how to use it and i any
error occurs then
I was corrected, it's a very
useful device."
"Customer support from
SanketLife Mr. Ahmed is
very good Clearly
explained my all queries,
And I am very happy with
the device, it's easy to use
and I will recommend
others as well."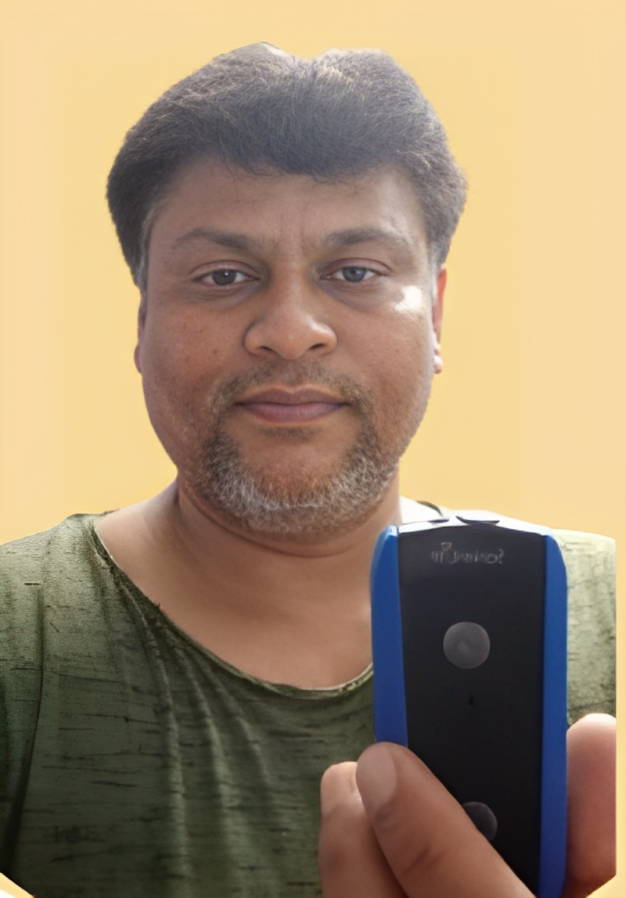 "Very nice device
with easy operation
provide accurate
and fast results.
The device is very
compact and
handy."
"It's a good device. Easy to
carry and easy to use and
I had a word with Ahmed
in customer service he
was very helpful and very
polite.
cheers, to Agatsa
customer service Team